About
Our Founder
DeLarue Dance Center, Founded in 1970 by Carol DeLarue, has been providing dance education for 45 years and continues to strive for excellence in the art of dance. Carol's vision was to provide quality, structured dance education in a fun and family environment. This dream is now reality, and along with the energy and commitment of a dedicated staff, thus philosophy is being extended into the next generation
Read More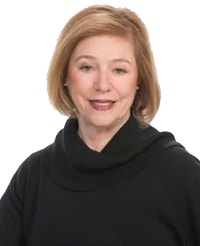 Classes
Offered
Beginner Level

Ages 3 to 8 years from pre-school up to the 1st grade in school. These students take combination class of Ballet, Tap and Tumbling for a 45 minute period once a week. Mini Hip-Hop is an optional class offered to Kindergarten through 1st grade. Beginner students are introduced to dance and are given the opportunity to experience the joy of dancing as they prepare to enter the Intermediate level.

Beg-Int Level

Ages 7 to 9 years and presently in the 2nd grade. These students take a 45 min combination class of Ballet, Tap and Jazz. These students are introduced to jazz and will no longer take tumbling. Hip Hop is an optional class offered to this level.

Intermediate Level

Ages 8 to 14 years and between 3rd and 8th grade in school. Intermediate students have a choice of taking one to six classes which include Ballet, Tap, Jazz, Lyrical, Modern, Hip-Hop, and Technique(Leaps & Turns). Each class is 50 minutes.

Advanced Level

Grades 9th thru 12th. These students have a choice of taking one to eight classes which include Ballet, Tap, Jazz, Hip-Hop, Lyrical, Modern, Pointe and Technique (Leaps & Turns). Each class is 50 minutes.

Ballet

Ballet is the foundation of all dance and is especially useful when learning jazz and lyrical. Given the proper alignment, posture, technique and discipline, the dancer will have the tools to progress in all dance forms, Our mission is to give your child poise and grace, while focusing on placement and terminology. Ballet is highly recommended for all students.

Pointe

Pointe is a continuation of ballet technique that is offered to the serious student as a compliment to her regular ballet class. To take pointe you must also be enrolled in Advanced level Ballet class. Students are required to have sufficient strength in the feet and legs which is necessary for safety and to be able to dance on their toes. Students must be 9th thru 12th grades/Advanced level and must have the required permission from the teacher to participate in pointe.

Tap

Tap focuses on musical phrasing and rhythms and less on the visual aspects as portrayed in ballet. Dances are usually to jazz based music such as Latin, Swing, and Bebop. Tap dancing builds a strong sense of rhythm. It is recommended that a jazz or ballet class be taken in addition to tap, to enhance the dancer's technical development.

Jazz

Jazz was conceived here in the United States and incorporates the latest dance trends with energetic and rhythmic movements. Jazz dance allows a wide freedom of expression and is taught through many styles including Musical Theatre and Classical along with a number of different techniques, such as Giordano, Luigi, Tremaine, etc.

Hip-Hop

Hip-Hop is a very popular dance form. It builds strength and stamina, incorporating body isolations which helps build coordination and rhythm. Hip hop does not require a strong foundation in ballet, tap or jazz.

Mini Hip Hop

Mini Hip Hop will be offered to girls and boys in kindergarten through 1st grade. Hip hop dance is often freestyle in nature that is improvisational. The class will be age appropriate.

Lyrical

Lyrical incorporates both ballet and jazz technique with emphasis on emotional and expressive movement. Lyrical dance tells the story of the music that is being performed in a soft or abstract movement. This class is offered to Intermediate and Advanced students and requires some ballet technique.

Modern

Modern is a form of contemporary and concert dance employing a special technique for developing the use of the entire body in movements expressive of feelings. Modern will be offered at two levels. Intermediate for those in grades 6th, 7th and 8th and Advanced level for those in High School. Modern should appear on your registration card for you to select if interested. We are looking forward to this opportunity to expand our knowledge of dance with you.

Technique

Technique is the way in which the dancer uses fundamental physical movements effectively. It is the basis of all fundamentals of dance, from holding your body correctly to executing skills properly. We will focus on leaps & turns.