Go Back
Bowden, Gabrielle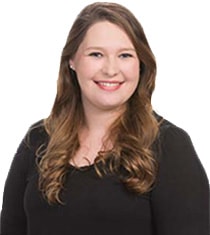 Gabrielle graduated from DeLarue Dance Centre in 2013 completing 15 years of dance. While at DeLarue Dance Centre, Gabrielle class assisted for 8 years. She has been a DDC staff member for 3 years.
Gabrielle is a graduate of Acadiana High school where she maintained a 3.9 GPA for four years. She was an honor graduate and received the Distinguish Scholar Award, an Academic Letter, and a UL Scholarship.
She participated in the LifeSmarts program where her team won state and competed at the National level in 2013.
While attending Acadiana, Gabrielle was a member of National Honor Society, Beta Club, Student Council, and was a member of the Acadiana High Dance Team.
Gabrielle is currently a Senior at the University of Louisiana at Lafayette majoring in Psychology with a minor in Child and Family Studies. She is a member of Alpha Omicron Pi sorority, UL Peer Mentors, the Psychology Colloquium, and UL's Psi Chi.