Go Back
Robicheaux, Erin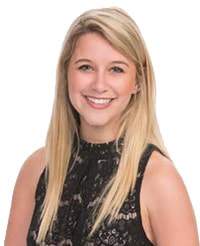 Erin graduated from DeLarue Dance Centre in 2010, completing 14 years of dance.
She graduated from Layette High School where she was an honors student. While at LHS, she was a member of the LHS Dance Team for 3 years, serving as co-captain her junior year and captain her senior year. She was selected as a Universal Dance Association All-American Dancer for two consecutive years.
Erin is a graduate from the University of Louisiana at Lafayette where she earned a Bachelor of Fine Arts Degree in Speech Pathology and a minor in Biology. She was a member of ULL's Ragin' Jazz Dance Team 2010-2011.
Erin is currently the External Affairs Coordinator at The Picard Group in Lafayette.