Go Back
Meaux, Allison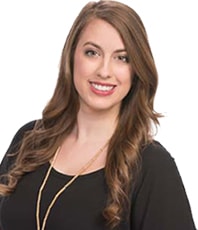 Allison graduated from DeLarue Dance Centre in 2008, completing 11 years of dance.
She is a 2008 graduate from Lafayette High School where she was an honor student and a Regent Scholar graduate. Allison participated in Lafayette High's 2008 musical production of Guys and Dolls. While at ULL, Allison participated in the 2008 production of "An Evening of Dance" and the 2009 production of "State of La Danse".
Allison graduated cum laude from the University of Louisiana at Lafayette while majoring in Exercise Science, earning a Bachelor of Science in 2012. She was also named to the President's list and the Dean's list.
Allison also graduated from Delgado Community College in 2013 where she earned an Associates of Applied Science. She is currently employed by The Therapy Center as a Certified Occupational Therapy Assistant.